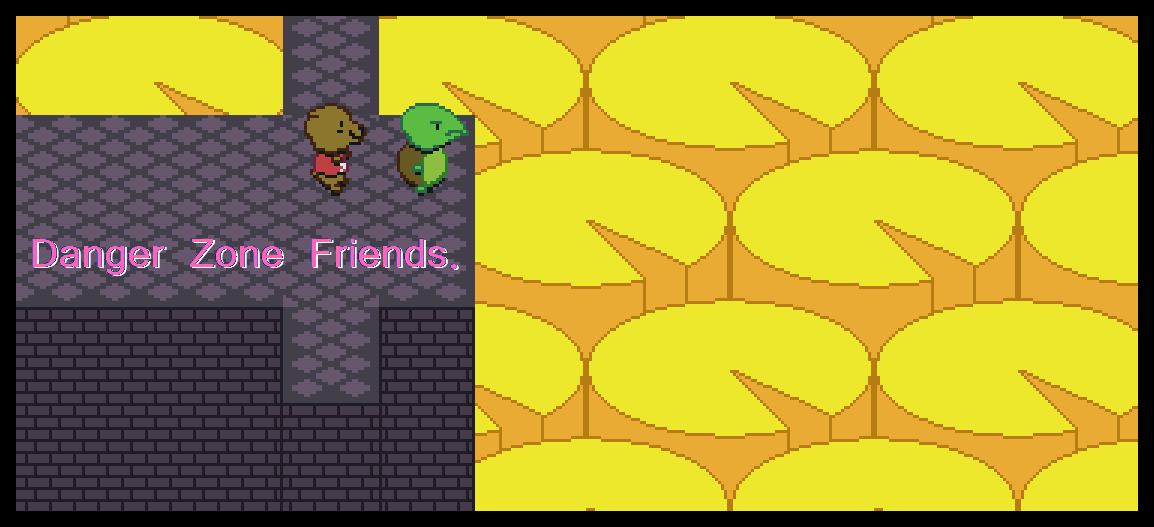 Danger Zone Friends
Danger Zone Friends v1.1 & Soundtrack!
---
Thank you so much to everyone who's played Danger Zone Friends so far! If you liked it, please share it, and rate it! If you didn't like it, please share it anyway, but maybe don't rate it!

The game's been updated to v1.1 - it's now possible to re-visit the cafe after clearing Danger Zone Level 3, and I've corrected some typos during the end of the game.

The game's soundtrack is one of my favorite aspects of it, and serves as the emotional core for the experience. You can stream and download the tracks here:
Files
Danger Zone Friends.zip
68 MB
Jan 28, 2019